Temba Mkosi takes a roller coaster ride to the future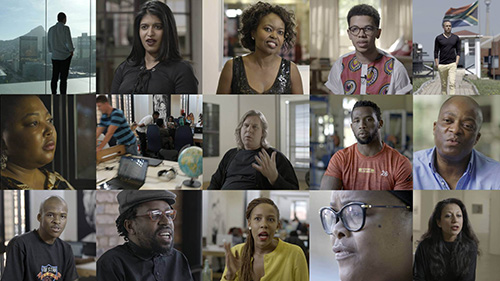 A rise of pessimism in South Africa is a worrying factor as social and economic inequality widens due to the current state of the nation and its complex history. Good Hope is a documentary for those who still believe in a positive future for South Africa. Director Anthony Fabian explores the complex state of the country and takes the viewer through scenarios of pessimism, solutions and optimism for the future.
The documentary begins with an overview of the recent history of South Africa as we take a roller coaster ride through post-apartheid events from the Rainbow Nation years. The interviews carry the director's narrative in a certain direction and the structure of the documentary is positive and carries the story well.
The interviews in the documentary are informative and incorporate diverse opinions on South Africa although mostly from urban areas. Fabian moves his attention from the government towards citizens in the middle of the film. This is the highlight of the documentary as it looks at the various aspects we as a country need to address to have a socially and economically vibrant future. The focus on entrepreneurship and small business is something many unemployed South Africans need to hear as Anthony Fabian tries to increase our optimism from the pessimism.
While the national media may generally be producing pessimistic South Africans this documentary mixes a blend of optimism, viable solutions and pessimism in a combination needed for a better South Africa. The title Good Hope works to revive the patriotism South Africans had in the early years of post-apartheid South Africa.