Khethiwe Shobede sees a film looking at questions of violence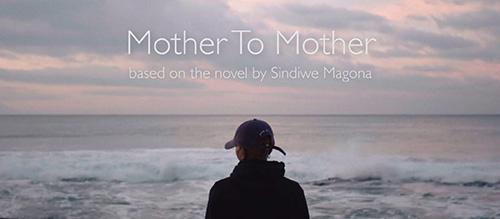 No one can ever understand the depth of a mother's love. Through thick and thin, troubles and pain, trials and tribulations, it never fades. A mother's prayer is for her children to live a life they can all be proud of and a mother's nightmare is for her children, in this case her son, being convicted for the murder of a young woman. The murder of Amy Biehl occurred in the pre-election violence of 1994. Mother to Mother, based in Gugulethu, Cape Town and directed by Sara Christina Ferreira de Gouveia, is based a one-woman play staged by Thembi Mtshali which explores the challenges of being the mother of the infamous murderer of Amy Biehl.
Based on Sindiwe Magona's novel of the same name, the film explores the difficult legacies and consequences of Apartheid which played a huge role in influencing the killer's actions. The actions which were a consequence of being deprived and disenfranchised as black people, landed the 4 young men in jail and left a mother with a tragic story to tell. A story of pain, disappointment but also forgiveness and reconciliation. As the writer Sindiwe Magona moves from school to school to talk to young people, not only about the difficulties of being a murderer's parent, but she also touches on the issues of violence and how counterproductive it is. She does, however, talk about being a generation that empowers and heals from the wounds of the past.
Is a revolution possible without action, without violence? One of the students pointed out the role of violence in changing the narrative and social change and one of the things that stood out in the film was hearing the personal views of young students about I time they knew little of.