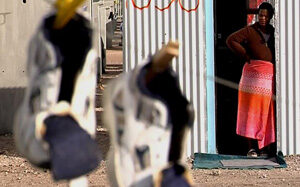 Posted by on Sep 28, 2009 in
2009
,
24min
|
0 comments
Winner of the Audience Award for best 24min at the RUTV Doc Fest
Crabapple Productions
24 min
Leila Dougan, Daniel Epstein, Azwihangwisi Mufamadi & Matthew Von Abo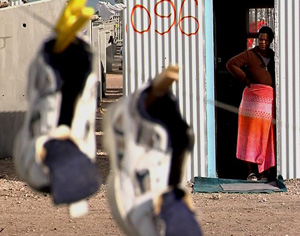 40km's outside of Cape Town residents of Blikkiesdorp are trying to make new lives for themselves. Coming from all around Cape Town, residents are either paid or forced to go to this temporary relocation area. The old residents of Gympie Street are the most recent to arrive in the new township, but they won't be the last. In 2007 the cape High Court ruled that 20000 Joe Slovo residents relocate to Blikkiesdorp so that Joe Slovo can be developed. But how temporary is the Blikkiesdorp housing scheme? And can residents make lives for themselves there?