Jolanta Slomkowski
5min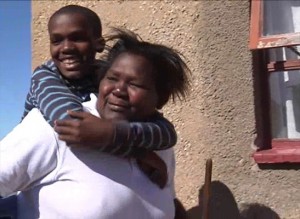 Not only is Pamela stronger than Popeye, she's also just as courageous as a Soldier.
Pamela Maguga, a mom who has taken on the role of heading her household like only a super woman can. Watch as she demonstrates how to be a mom and dad and the interaction that takes place between Xolani and his mom/mom-dad.
This mother and son team is truly inspiring as they welcome me into their home with kindness and tell me their story. A must watch.
Leave a Reply